Meet Emmett at a Virtual House Party!
These virtual Zoom events are created with residents of the host communities in mind — but all are welcome to join any event! Come with questions for Emmett, or just to listen in on why folks across District 2 are supporting him.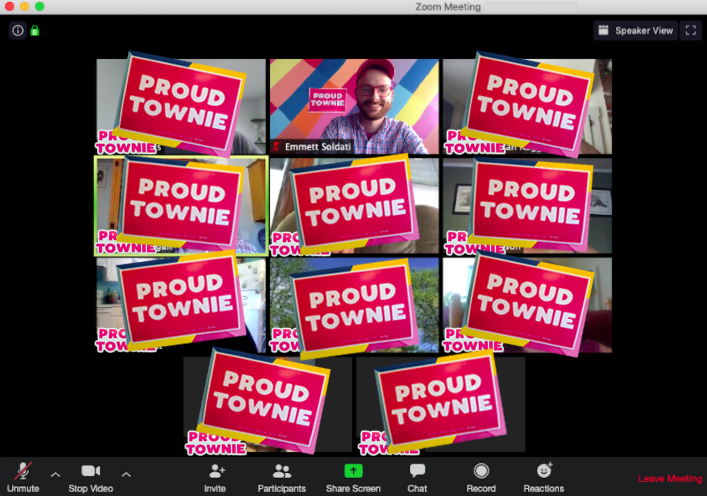 Malam Bersama Emmett Soldati – Calon Dewan Gubernur New Hampshire
English Translation: Indo Night with Emmett Soldati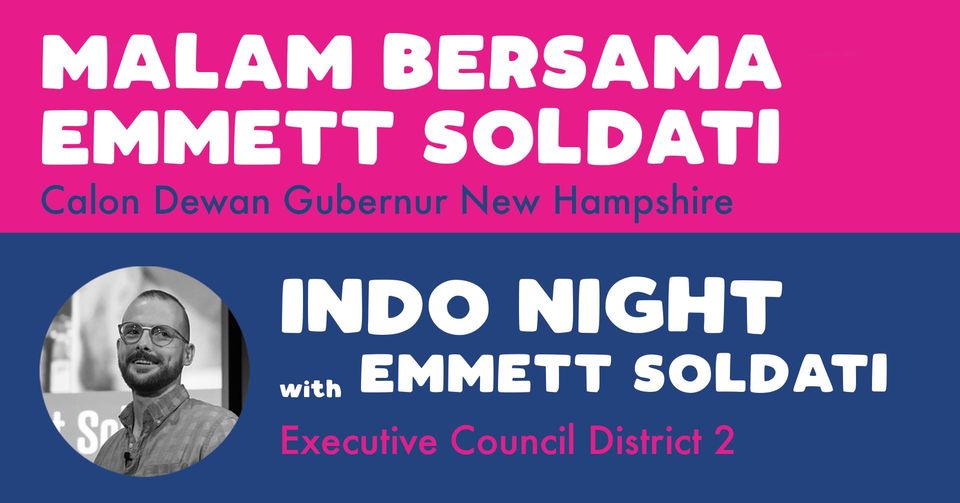 Meet the Executive Council candidate + talk politics over delicious Indonesian food!
Somersworth and the Tri-City region boasts the largest Indonesian community in Northern New England. That community will be coming out in force Friday August 28 to celebrate Emmett Soldati's race for Executive Council District 2. Over the last decade, Soldati has been an active community organizer for welcoming new Indonesian residents to his hometown, including co-founding one of the largest Indonesian street festivals in the United States, now in its 8th year, and has been a tireless advocate for immigrant justice.
Because of that work, Soldati is being endorsed by numerous Indonesian local leaders, including Reverend Sandra Pontoh, community organizer Raude Raychel, Dr. Titin Atmadja, four small business owners, and many more. The endorsements will be formally announced at an outdoor event: Malam Bersama Emmett Soldati / Indo Night with Emmett Soldati, Friday August 28 6-8pm at Bali Sate House Restaurant on 448 High Street, Somersworth.
This event will be safe, socially distanced (masks required) while attendees talk politics, learn more about the Executive Council, and enjoy delicious Indonesian food.
Get Out the Proud Townie Vote — Final Rally!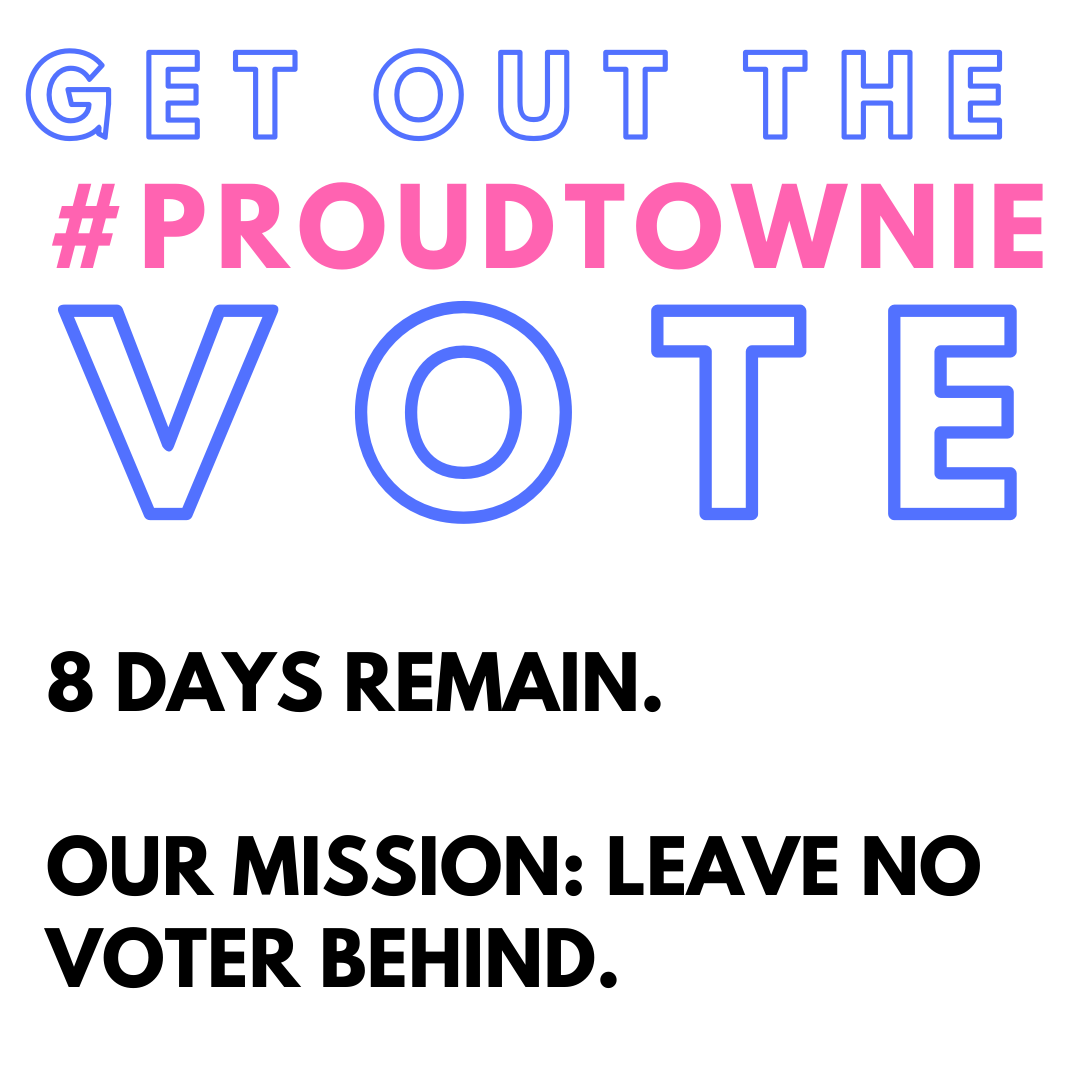 Calling all Proud Townies!
Join us (virually, of course) Monday, August 31 at 6pm to mobilize for our COVID-approved GOTV effort for the September 8th Primary!
Come prepared to sign up for a few final actions to help us turn out the final votes for Emmett in this final week leading up to the Primary Election Day finish line!
#603Sundays — Every Sunday!
We're aiming for a record number of grassroots donors in this race — you can help by donating $6.03 to Emmett's campaign every Sunday, and share your support with the hashtag #603Sundays so that your friends can join us, too!
For every donation, Emmett will record a personal thank-you shout-out on Instagram, and tag you so you can share that with all #ProudTownie friends, too!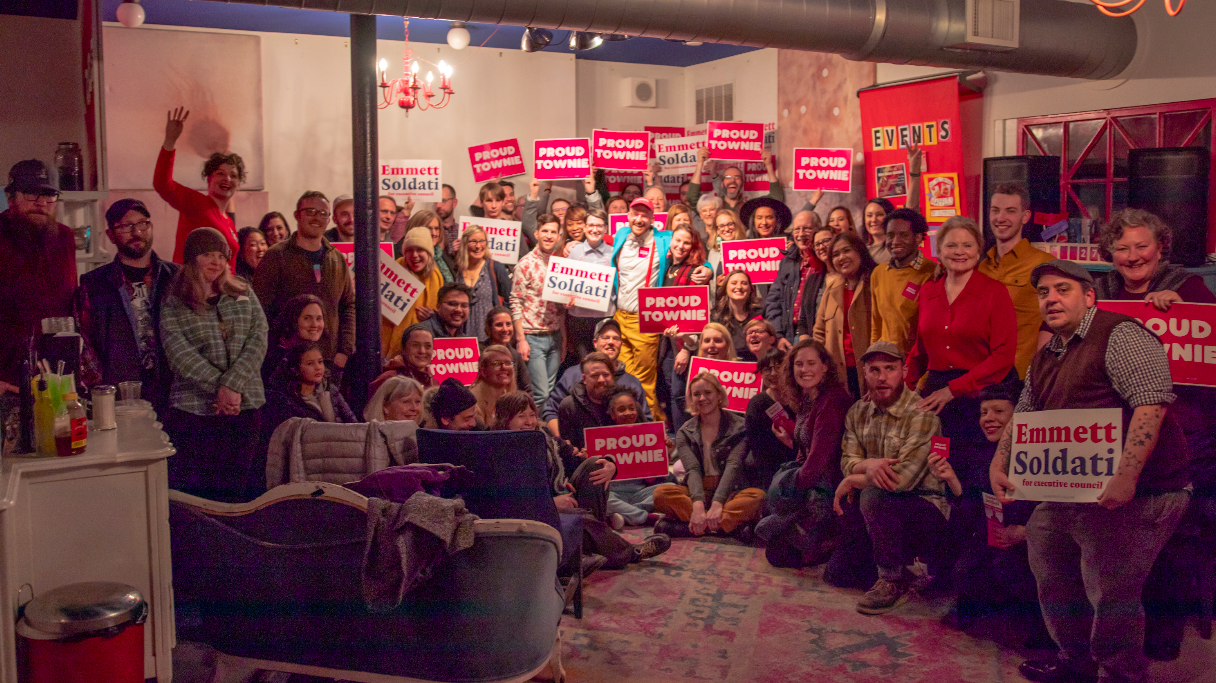 Sign up to get updates on Emmett's Campaign!