I'm proud to have the support and endorsement of so many leaders, activists, and community members that are ready to lift up all communities of NH.

Senator David Watters
Amelia Keane, Fmr NHYD Executive Director + State Rep.
Rep. Sam Fox
Rep. Nicole Klein
Rep. Greg Indruk
Rep. Sherry Frost
Rep. Cecelia Rich
Rep. Cassie Levesque
Isaac Epstein, Fmr State Rep + Tri-City Young Dems Chair
Palana Belken, Rochester City Councilor
Crystal Paradis, Somersworth City Councilor
Carlos Cardona, LGBTQ+ Activist
Maddie DeSantis, Somersworth
Bob Stein, Concord
Aislinn Kalob, Dover
Jes Paradis, Somersworth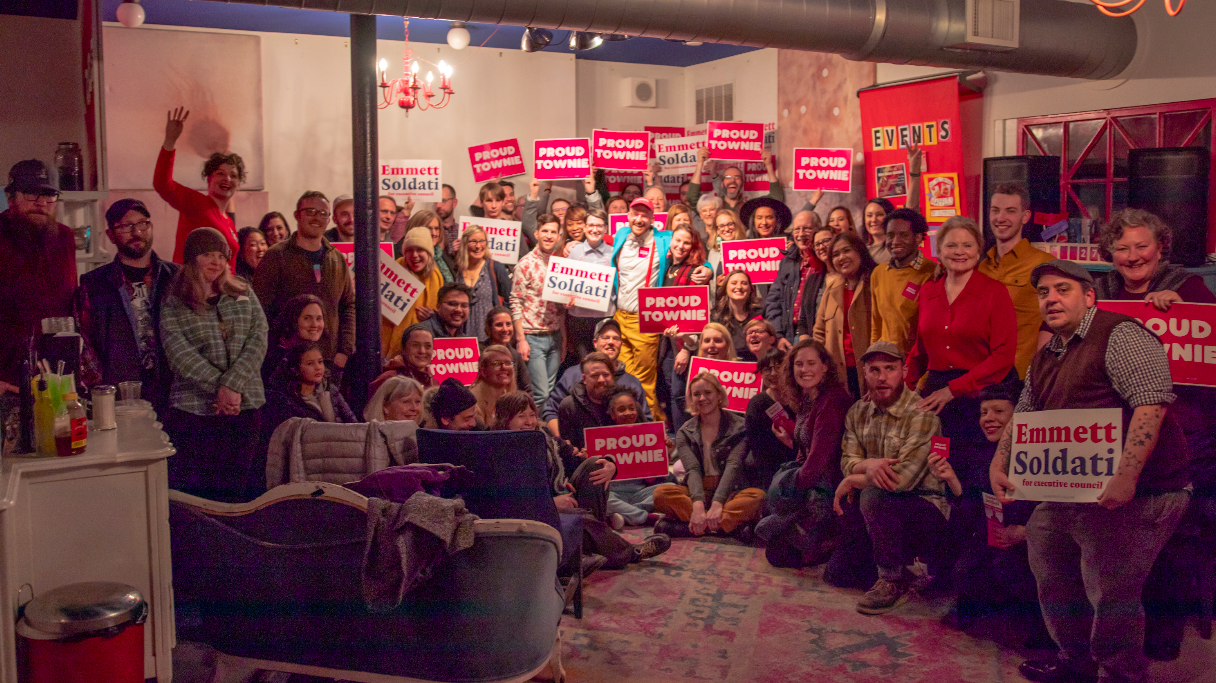 Born (1988) and raised in Somersworth, NH, Emmett Soldati graduated from the Masters School in Dobbs Ferry, NY; attended Emerson College; and graduated from York University, Toronto (summa cum laude), before receiving his Masters in Cultural Studies from London School of Economics (2011).
Returning home in 2011, Soldati opened Teatotaller; while also working for an international weather data company, Weather Analytics, now Athenium Analytics, a DC-based firm with a large work force in Dover. As an off-shoot of that, Soldati also works for an international nonprofit, Farmers First Africa, to support climate knowledge and food security for subsistence farmers.
He is the son of Lincoln Soldati, former: Strafford County Attorney, Mayor of Somersworth and candidate for US Congress; and Kathleen Soldati, former: Executive Director of League of NH Craftsmen and Portsmouth Historical Society, Director of Marketing at The Music Hall, now with CrossCurrent Communications.