Emmett is running for Executive Council in the 2nd District. So — if you live in District 2, you can vote for Emmett! 
How do I know if I live in District 2?
District 2 is a unique district that covers 49 communities throughout NH – from Somersworth to Keene. It touches all three neighboring states (Maine, Massachusetts and Vermont).
Below is a map of the district, and a list of all towns and cities in the district.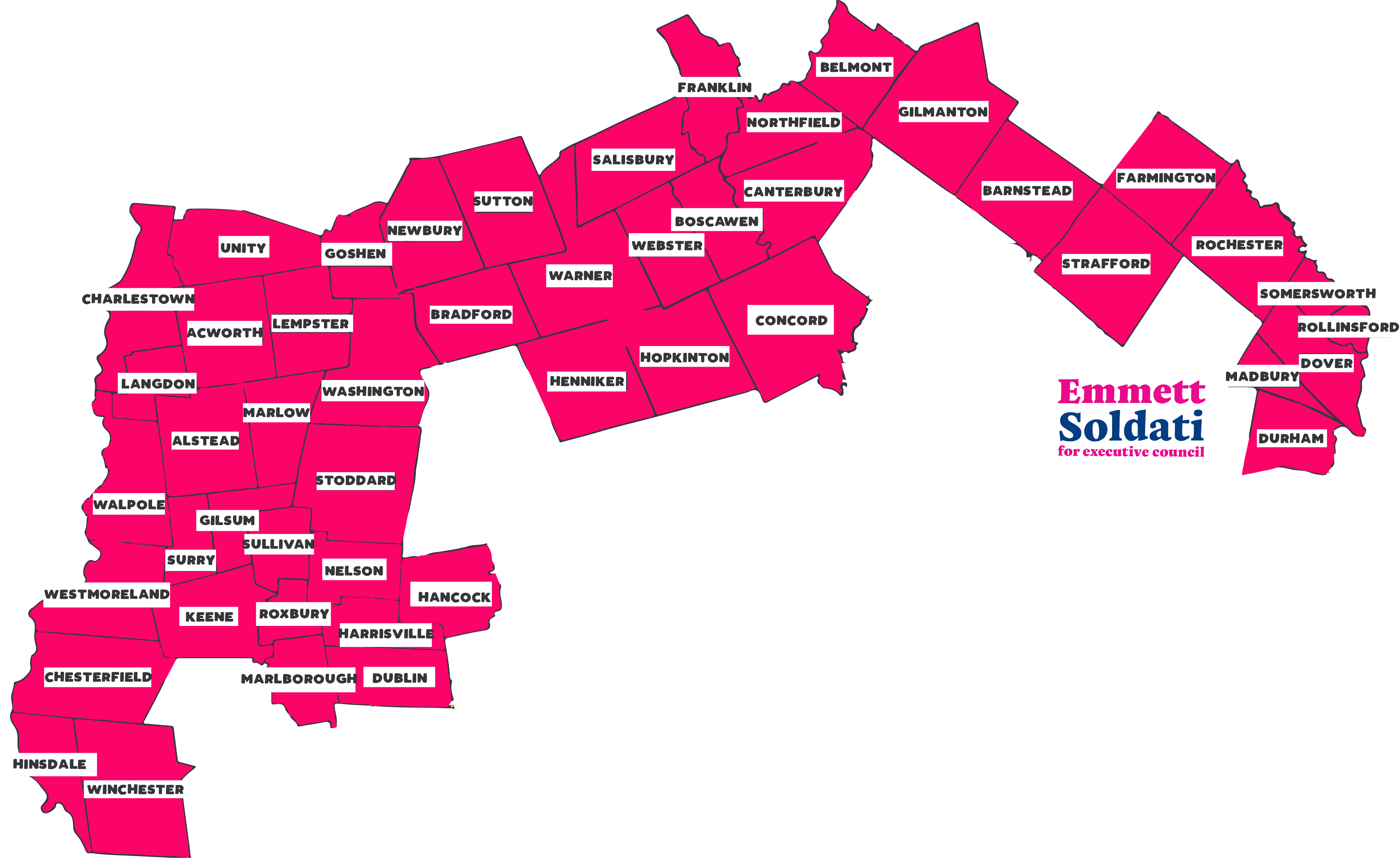 District 2 includes the towns of: Acworth, Alstead, Barnstead, Belmont, Boscawen, Bradford, Canterbury, Charlestown, Chesterfield, Dublin, Durham, Farmington, Gilmanton, Gilsum, Goshen, Hancock, Harrisville, Henniker, Hinsdale, Hopkinton, Langdon, Lempster, Madbury, Marlborough, Marlow, Nelson, Newbury, Northfield, Rollinsford, Roxbury, Salisbury, Stoddard, Strafford, Sullivan, Surry, Sutton, Unity, Walpole, Warner, Washington, Webster, Westmoreland, and Winchester, and the cities of Concord, Dover, Franklin, Keene, Rochester, and Somersworth.
Live in District 2 and want to get involved? Great!
Sign up for Updates
Be the first to get campaign updates and action alerts!